Keynote speakers


We are pleased to introduce the keynote speakers of the 9th ECPA conference. We will have two plenary sessions with two keynote lectures each one. On Monday July 8th, Dr. Lowenberg-DeBoer will report on Precision Agriculture implementation and afterwards Dr. Gebbers will discuss PA perspectives. On Tuesday July 9th, Dr. Fountas will review Precision Horticulture state-of-the-art and Dr. Tisseyre will describe the status of Precision Viticulture.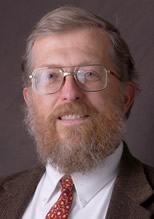 Dr. James M Lowenberg-DeBoer
has 30 years of worldwide experience in agricultural research, teaching, outreach and administration. He currently serves as Associate Dean and Director of International Programs in Agriculture at Purdue University, coordinating all international programs for the Purdue College of Agriculture. His research focuses on the economics of agricultural technology. He has published 71 articles in refereed journals, two books and chapters in six other books. He is a pioneer in the use of spatial regression in analysis of crop sensor data with published work in this area from the U.S., Argentina and South Africa. He received the Precision Agriculture Legacy Award for his work on the profitability and adoption of site specific crop management technology. He is PI for the Purdue Improved Cowpea Storage project funded by the Bill & Melinda Gates Foundation. His work has taken him to 47 countries. He brings to his research, teaching, outreach and administration a perspective gained through private sector experience as a farmer and journalist.
Dr. Robin Gebbers
has studied agronomy (agro-ecology) in Rostock, Germany. He was involved in research projects on low-cost remote sensing, site-specific fertilization and geo-electrical soil mapping before he started working at the Leibniz-Institute of Agricultural Engineering in Potsdam, Germany in 2006. There he finished his PhD on "Accuracy Assessment in the System of Site-Specific Base Fertilization". At the same institute he is now a senior scientist and the coordinator of research on "precision farming and precision livestock farming". The team comprises about 20 scientists. His research interests are in proximal soil sensing, crop sensing and spatial data analysis for precision agriculture. Among his main publications were book chapters for Margaret Oliver's "Geostatistical Applications for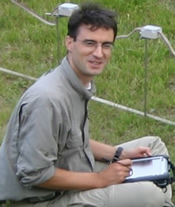 Precision Agriculture" and Martin Trauth's "MATLAB Recipes for Earth Sciences" as well as an invited review paper on "Precision Agriculture and Food Security" in Science, co-authored by Viacheslav Adamchuk.
Dr. Bruno Tisseyre
was graduated "engineer" in Agronomy (MSc) at AgroSup Dijon (Burgundy) in 1991. He was graduated Doctor in "Agronomy" in 1996 at Montpellier SupAgro (National Institute for Higher Education in Agriculture and Natural Resources) and entered Montpellier SupAgro as assistant professor in 1996. In 2003, he spent a sabbatical at the University of Sydney (Australian Centre for Precision Agriculture). In 2012, he was graduated at the highest degree at Montpellier SupAgro. He extended his research on precision viticulture. He initiated and led various research projects in this field, both at national and European level, with academic partners as well as with private companies. These projects focused on i) spatial data fusion, ii) segmentation and zoning, iii) characterization of the spatial variability and assessment of the ability to manage the within field variability (opportunity index of Site
specific management), iv) spatial extrapolation (mainly in vine water status). In remote sensing, the research led to release a remote sensing commercial service specifically dedicated to viticulture (Oenoview) in collaboration with the
Institut cooperative du vin
and Astrium.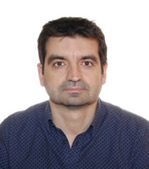 Dr. Spyros Fountas
was graduated as Agricultural Engineer from Aristotle University of Thessaloniki, Greece in 1993. He did his MSc in Management Information Systems at Cranfield University, UK in 1998. He acquired his PhD at Copenhagen University, Denmark (former KVL) in 2004 in "Systems Analysis for Precision Agriculture". He was also visiting scholar at Purdue University, USA in 2002. He has industrial experience from Novartis Crop Protection, UK, Monsanto Agrochemicals and Kubota tractors and Kalamata farmers union. He is now Assistant Professor at the University of Thessaly, Greece. He has participated in a number of national and European projects related to precision agriculture such as FP7 FutureFarm, ICT-Agri I RoboFarm and ICT-Agri II User-PA. He was co-organizer of the 6th ECPA in Skiathos, Greece in 2007. He is in the Editorial Board at the journals of Precision Agriculture and Computers and Electronics in Agriculture. He has 32 journal papers, 60 conference papers, 8 book chapters and 560 citations. His research interests are managing spatial and temporal variability in high value crops and design and implementation of farm management information systems.