Useful information
Opening hours
Most of the shops open from 10:00am to 1:30pm and from 4:30pm to 8:00pm or 8:30pm.
Restaurants and bars are usually open from 1:30pm to 3:30pm for lunch, and in the evening they are generally open from 9:30pm to 11:00pm or even later.
One of the most frequently used services by visitors is banking. Lleida offers a wide range of banks and savings banks. Their usual opening hours are from 8:30am to 2:00pm. Banks are also open on Saturday mornings from 9:00am to 1:00pm from October to May. Savings banks are also open on Thursday afternoons from 5:00pm to 7:00pm. On Sundays and public holidays they are closed.

How to get around in Lleida

Distances in Lleida are short and most of the city can be reached on foot. However, Lleida has 16 bus lines providing excellent communications between the different parts of the city. The bus ticket costs about 1€ and can be bought on the bus. All denomination notes are accepted but change may not be available for large denomination notes. Multiple trip rechargeable non-contact cards can be bought at the offices of the bus company (
visit the web site
).
Moreover, you could take a taxi whenever necessary by going to specific Taxi stops or just phoning a taxi company such as +34 973 20 30 50 (taxis do not go around looking for customers in Lleida).
Climate
The climate is continental Lleida, with Mediterranean influences.
Fall and winter have little rainfall but the atmosphere is very humid because of its location in the hollow of River Segre. It is usual to have large fog banks for days.
Winters are cold, influenced by the Catalan Pyrenees. The temperature usually goes below 0° C but it very rarely snows in the city. Summers are hot but dry, with an average temperature of 32º C in July.
Average weather in Lleida
Month
Jan
Feb
Mar
Apr
May
Jun
Jul
Aug
Sep
Oct
Nov
Dec
Annual
Daily maximum temperature (°C)
9.6
13.7
17.5
19.8
24
28.5
32.2
31.6
27.3
21.2
14.2
9.8
20.8
Daily Minimum Temperature (°C)
1.0
2.2
4.2
6.5
10.5
14.4
17.2
17.4
14.1
9.4
4.4
2.1
8.6
Total rainfall (mm)
26
14
27
37
49
34
12
21
39
39
28
28
369
Days of rain (≥ 1 mm)
4
3
4
5
6
4
2
3
4
4
4
4
46
Humidity  (%)
81
70
61
58
58
54
51
56
63
71
79
83
66
Source: State Agency of Meteorology
Money, Taxes & Tipping
Since 1st January 1999, the national currency of Spain has been the euro; euro coins and notes actually came into circulation on 1st January 2002. Coins come in denominations of 1 and 2 euros(€) and 1, 2, 5, 10, 20 and 50 euro cents. Notes come in denominations of 5, 10, 20, 50, 100, 200 and 500 euros(€). Euros issued in other European countries are valid in Spain, and vice versa.
It is important to be aware of the way numbers are written in Spain: decimals come after a comma (e.g. 60,35€ = 60€ and 35 cents) and thousands come before a point (e.g. 1.360,35€ = one thousand three hundred and sixty euros and thirty five cents). In petrol stations, prices are shown per litre of product and decimals are displayed to thousandths of euro.
Traveller's cheques are hardly accepted at all, but there are no problems with credit cards in shops, restaurants, gas or petrol stations and hotels. ATM's (Automatic Teller Machines or cash dispensers) are very common (more than 45,000 in Spain!).
There are two different VAT tax rates in Spain - 8% and 18%. You will pay 8% tax on your hotel and restaurant bills, as well as other items considered "essential". This tax is not refundable.
Most physical items purchased in shops will be taxed at the 18% rate. If you are from outside the European Union, and have spent more than 90.15 euros in a participating establishment, this tax can be reclaimed. Make sure you obtain a proper invoice ("una factura"), to be stamped by the Customs Officer at the airport when leaving the country.
At almost all restaurants, service is included, but it is common practice to leave a tip of around 10%, as it is with taxi drivers (depending on how you liked the driving!). Cinemas and theatres have staff who show you to your seat - here a 50 cents or 1 euro(€) coin is the norm.
Tipping is not obligatory anywhere, but much less in bars or cafeterias. However, if you leave a small tip, it shows your appreciation of the service - a good rule of thumb here is 10 to 20 cents per round of drinks. Never leave tips in pubs or discotheques. A tip of 1 euro may be used on many other occasions, such as with hotel porters.
Prices
Here some average prices:
Bread/Baguette: 0.55 – 1€
Coffee: 0.60 – 1.20€
Ice-cream: 0.60 – 3€
Mineral water (1/2 liter bottle): 0.75 –1.50€
Milk (1 liter brick): 0.70€
Lunch: 5 – 12€
Beer: 1.2 – 3€
Drink in disco: 4 – 9€
Entrance disco: 6 – 12€
Cinema ticket: 4 – 6.50€
Bus ticket for 1 trip: 1€
Bus ticket for 10 trips : 9.00€
Cigarettes (20 unit pack): 2 – 3€
Newspaper: 1€

Dress
Dress during the conference and social events is casual. Shorts are acceptable and a hat and sunglasses may be useful at times. Dress for the Conference Gala Dinner is smart casual.
Smoking in Lleida
To protect people from the health effects of second-hand smoke, smoking in all hospitality and public venues, including bars, restaurants and cafes is prohibited in Lleida. If you smoke, please remember to smoke outside.
Time Zone
Lleida time zone is CET (Central Europe Time) that is UCT/GMT +1 hour. In summer Lleida uses 'daylight savings', with clocks put forward one hour to UCT/GMT +2 hours so this will apply at the time of the conference.
Drinking Water
Water is safe to drink straight from the tap in Lleida.
Electricity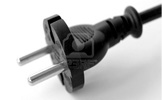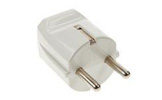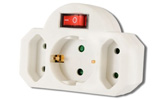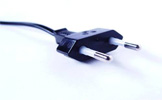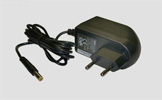 The electric current used throughout Spain is the European standard 220-240 V, A.C. 50 Hz. The sockets are two-pin, and adapters may be bought at most electrical and lamp stores.
Emergency Telephone Number
The following is the number to be used for any emergency you may have (police, ambulances, etc).: